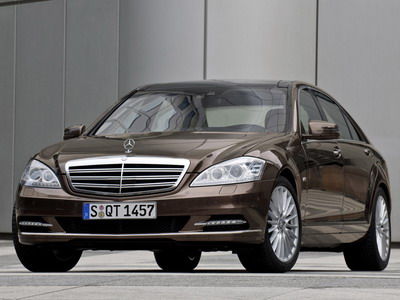 Concern Daimler AG plans to present the most economic and ecologically friendly version Mercedes-Benz S-Class in Frankfurt.
Updating under name Mercedes-Benz S250 CDI BlueEfficiency will receive a 2,1-litre diesel engine which is put now on C-Class and E-Class. The first four-cylinder motor for S-Class throws out only 155 grammes СО2 on kilometre of a way and spends 5,9 l of diesel fuel for 100 km.

The company yet does not disclose dynamic characteristics S250 CDI BlueEfficiency, but it is necessary to notice, that the harmless diesel engine has power of 224HP — all on 11HP less, than V6 with which it is completed S350. More detailed information on an economic novelty will appear more close to a premiere.
Related Posts: Mercedes-Benz