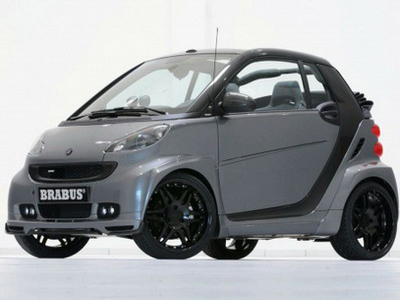 Tuning company Brabus has constructed on the basis of Smart ForTwo car Brabus Ultimate R.
Brabus Ultimate R
Power of three-cylinder turbo-engine OEM have increased to 112HP/82,4 kw at 5750rpm. Twisting moment — 150Nm for 3900rpm. Dispersal to 100 km/h for 9,5 seconds. The maximum speed — 170 km/h. The car have equipped with the new sports suspension bracket underestimated on 30 mm, and more rigid gas shock-absorbers.

The car has received carbon details both inside, and outside, and also the updated exhaust system. Besides, Brabus Ultimate R equip with an automatic transmission, navigating system, radio and the climate control.
Smart ForTwo
Related Posts: Smart ForTwo