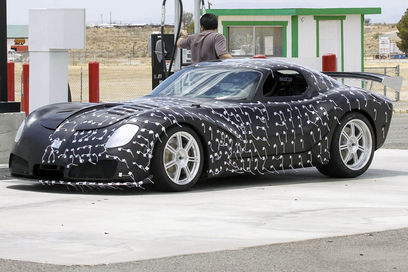 British edition AutoExpress supercar Devon GTX created in American company Devon Motorworks publishes the first photos of a real test prototype.
As writes the edition, Devon was affiliated brand Dodge Viper and has received independence as soon as company Chrysler has decided to expose Viper on sale.

Model Devon GTX long time existed only in sketches, and now the car was declassified.
The car has received elements of design Viper, also the folding doors opening on type super car McLaren F1. According to the edition, the ready model will be presented public to time in August.
The car should receive a carbon body and the 650-strong motor under a cowl.
Related Posts: Dodge