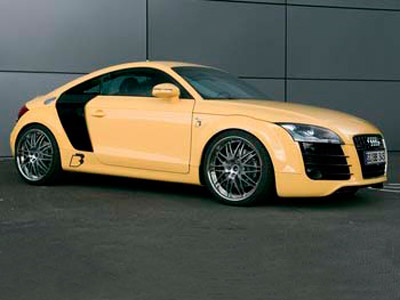 German tuning studio B&B has presented the new version of compact coupe Audi TTS.
The car equipped with a 362-strong 2,0-litre turbo-engine, direct-flow "exhaust" and the air filter of zero resistance. Dispersal to 100 km/h for 4,8 seconds. The maximum speed — 280 km/h.

The car superpenalties R8, the truncated sports springs of a suspension bracket which have lowered a road gleam on 40 mm, and also high-power 8-piston brake supports have received an original weather-cloth in style related. Wheels have replaced with 20-inch disks with openwork spokes.
Related Posts: Audi